Best Handmade Oboe Reeds For Discerning Players
Magic Reed crafts performance quality handmade oboe reeds for aspiring to elite players. All reeds are made by me, Kathy Sheinhouse- the shop owner. I have professional training at The Juilliard School (Lois Wann), Oberlin Conservatory (James Caldwell), and later with Bert Lucarelli. I offer 5 brands- each with their own personality/functionality to meet the needs of most players who prefer a more robust experience. Professional reeds are made to my own concert standards. Student & intermediate reeds are just what I would have needed and wanted throughout my early development. Plus, since I never over-scrape, there is always enough room for minor adjustments if needed. My Grasshopper brand is set-up a little differently to achieve the best cross section of quality, response and price for beginners. Check it out to learn more. There are plenty of other products here to enhance your playing and reed making experience. Seek and you shall find.
Promoting Extraordinary Musical Lives
Promoting Extraordinary Musical Lives
Oboe Reed Specifications
Cane Selection: Most oboe reed brands are paired with a cane brand (s) and color coded for easy identification. Cane processing: Kunibert gouger- @.60/.45 (at reedmaker discretion). Currently using Lucarelli straight shape. Custom shapes available. Staples: Chiarugi (Premium & custom brands) 47 mm #2 or 2+ and 46 mm sizes to effect tone, projection, pitch and aperture size. Loree sized 47 mm natural may be used in Reed Monkey brand and all Grasshopper options. Dimensions: Tie length- 72.5-73mm (mainly to effect aperture size). Finished reed length 69.5-70 mm to achieve pitch standards. Scrape: Signature American long scrape. Heart-.40-.43mm in thickness. Moderate spine. My reeds are beefier than most on market within their categories and professional reeds usually have larger apertures than student models. Reed Balance: My reeds are balanced for tone, pitch and response with primary goals of darker, more robust tone for pro models and response for student models. Finishing: Multiple drying/finishing cycles. Certified at or above grade prior to shipping. Covid sanitized.
Website: I recently simplified my website and discontinued some student options to make product selection easier for the buyer. Student options are now assigned to Reed Monkey and Grasshopper brands. This decision helps me match cane to desired results and also improves work flow. To learn more about current options, and which ones might be best for you, click on the oboe reed icon by grade above.
Reeds are guaranteed to ship within 10 working days (often much less). Please plan your orders with this kind of shipment window in mind.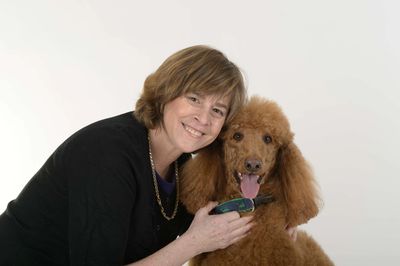 A Message From Kathy
I believe your oboe reeds should be a friend, not a foe. They should meet you where you are and help you get where you want to go. My customers include elite performing artists and their most aspiring students. On balance, students learn faster, sound better and participate in more music making activities. Professionals appreciate a reliable source of concert worthy reeds capable of full musical expression. I am here to help if you need me. Welcome to Magic Reed. Kathy Sheinhouse, Owner/ Reed Maker.